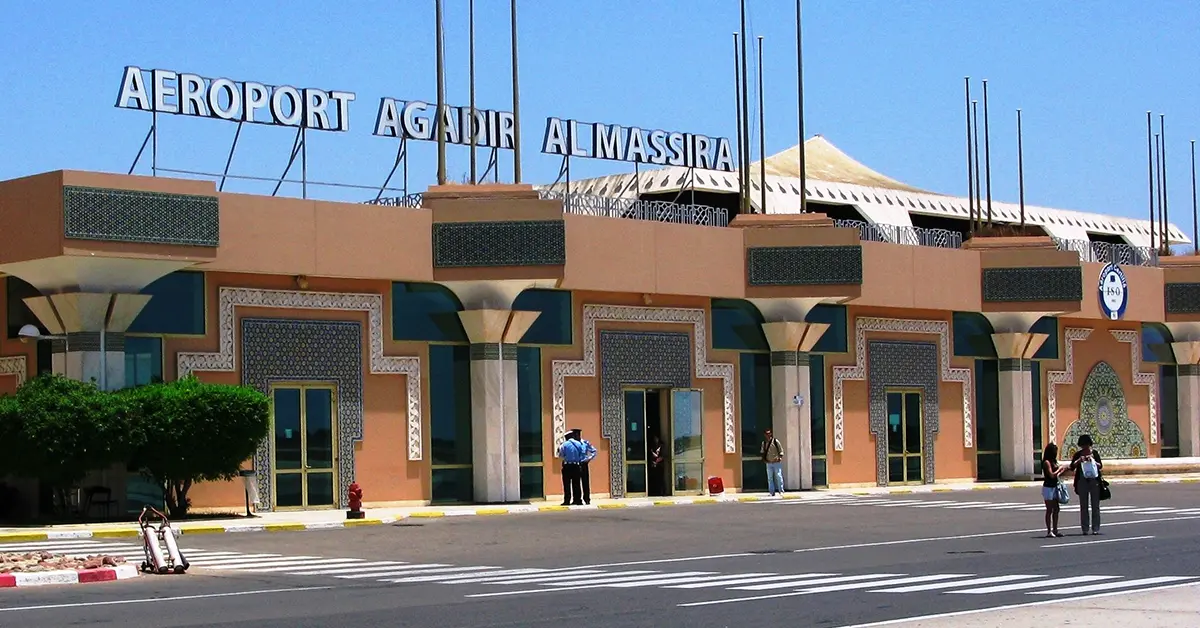 On Saturday night, a maiden charter aircraft carrying roughly 200 people from Minsk, the capital of Belarus, touched down on the runway of Agadir Al Massira airport.
This maiden trip is a part of the expansion of air services from Eastern Europe's prospective tourist markets to the nation's top coastal resort.
On this occasion, a welcome ceremony was held for the passengers of this aircraft, which also included journalists and tour guides who would be on a trip to see the tourist attractions and lodging and reception facilities of the towns of Agadir, Marrakech, and Essaouira.
This flight, which will be followed by another on November 3, according to Samir Soussi, director of the Moroccan National Tourist Office (ONMT) in Moscow, aims to promote Morocco's tourist resources in the Belarusian market through a schedule of direct services between Minsk and Agadir that will run from April to November 2019.
In a statement to MAP, he said, "This operation, conducted with the help of various partners, including the ONMT and the Regional Tourism Council, has as its primary objective the targeting of new emerging markets at the level of the Commonwealth of Independent States next to Russia" (CIS).
The establishment of air services between Kiev and Agadir is now being discussed with tourist operators in Ukraine as well as Belarus, according to Soussi, who also said that TOs in the Republic of Kazakhstan have expressed interest in the Moroccan tourism offering. The ONMT manager said in the Russian capital, "Contacts are underway to begin a charter flight program with this country as well."
The ONMT claims that the expansion of direct flight services would probably boost Agadir's competitiveness and appeal as the city is now connected to more international locations and is the major source of visitors for Europe.
The efforts made by many local, regional, and national players to ensure the success of these programs can strengthen the tourist industry, which is a significant driver of the Souss-Massa region's economy.
origin: h24