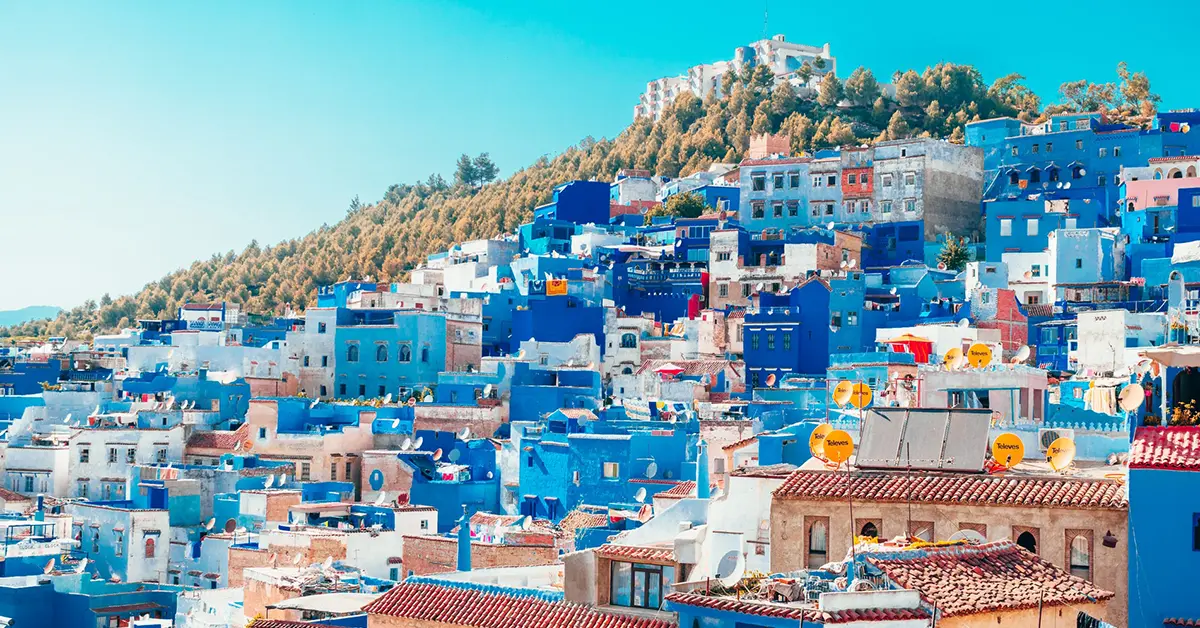 How could anybody resist traveling to such a lovely location with meandering, blue-hued lanes perched on a mini-mountain? And to take in the unadulterated splendor of its landscapes and breathe in its clean, fresh air?
This blue city, which is situated in the Rif Mountains in the northwest of Morocco, continues to draw Moroccans and tourists from across the world.
Chefchaouen is a popular tourist destination because to its charming atmosphere and scenic surroundings that will make your stay a special one. Each house in the town is home to enduring and deeply entrenched tales.
All you need to do is gather your belongings, reserve a flight, and don't forget your camera!
With its undeniable assets, the blue gem of Morocco makes a name for itself among the most popular tourist locations in the world. The city took up the award for the best intermediate city in Africa in 2018. When it comes to having the most picturesque streets and alleyways in the world in 2019, it comes in ninth. Chefchaouen's decision to film the new Louis Vuitton spring/summer collection there this year is the culmination of its efforts to protect its history and environment.
According to the British tabloid Daily Mail, #Chefchouen has been used in more than 620,000 Instagram photos, making it the most instagrammable city in Morocco. Many bloggers and influencers visit the city in large numbers because of its beautiful environment, and they post their experiences on this social network. After all, how could it not be a fantastic stay!