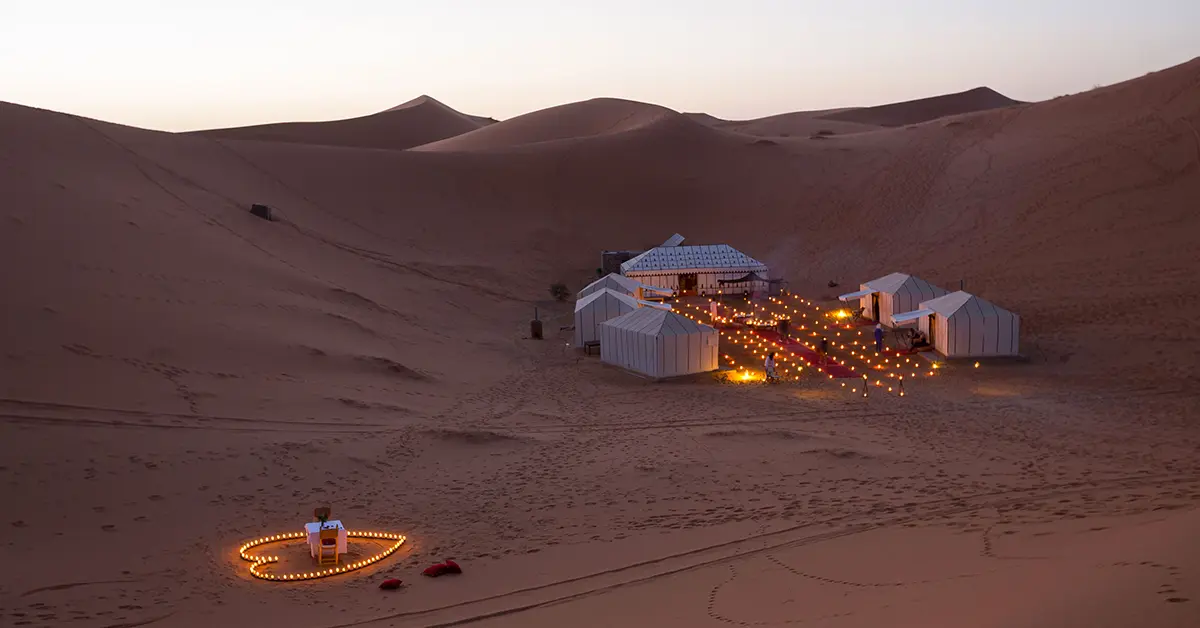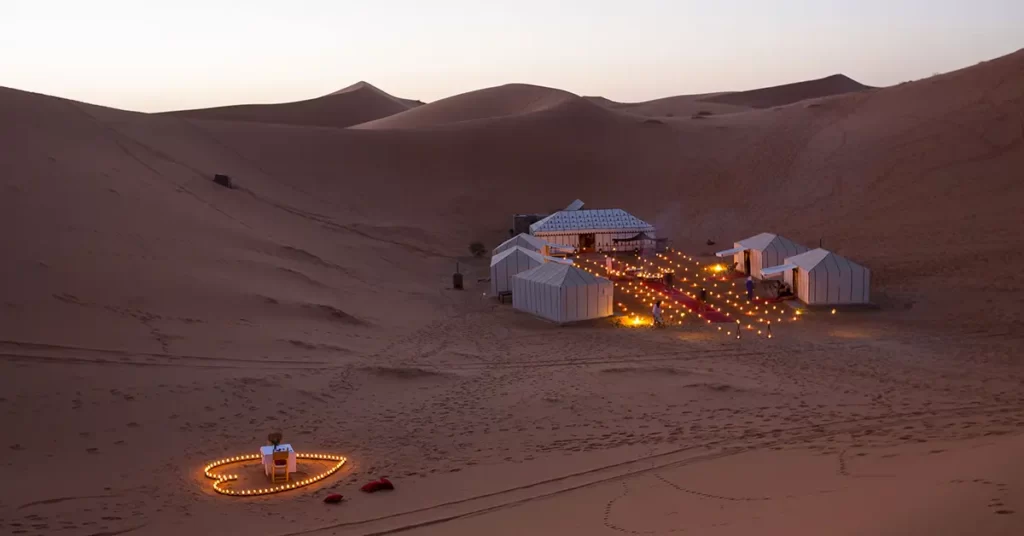 Exploring the Sahara Desert has always been a dream for many people. And if you're looking for an adventure of a lifetime, then a Merzouga tour in Morocco is the perfect choice.
Merzouga is a small town located at the edge of the Sahara Desert in southeastern Morocco. This area is known for its vast expanse of sand dunes, which attract people from all over the world.
The best way to explore the Sahara Desert is to book a guided tour. On these tours, you'll get the opportunity to explore the area in a 4×4 vehicle, take camel rides, and even camp out in the sand dunes. You'll also get to learn about the culture and history of the region, as well as explore local Berber villages.
When it comes to Merzouga tours, there are a few different options available. You can choose from day trips, which will take you through the desert for a few hours and include a camel ride, or you can opt for a multi-day tour, which will give you more time to explore.
No matter which type of tour you choose, you'll get to see some amazing sights. From the stunning Erg Chebbi sand dunes to the beautiful oases and Berber villages, there's plenty to explore.
Before you go on a tour, make sure to pack the right items. You'll need sturdy shoes, plenty of water, and sunscreen to protect you from the sun. If you're camping in the desert, you'll also need a warm sleeping bag and a tent.
Exploring the Sahara Desert is an incredible experience, and a Merzouga tour can be the perfect way to do it. From the beautiful scenery to the cultural experiences, it's an adventure that you won't soon forget. So if you're looking for an unforgettable journey, be sure to check out the Merzouga tours in Morocco.