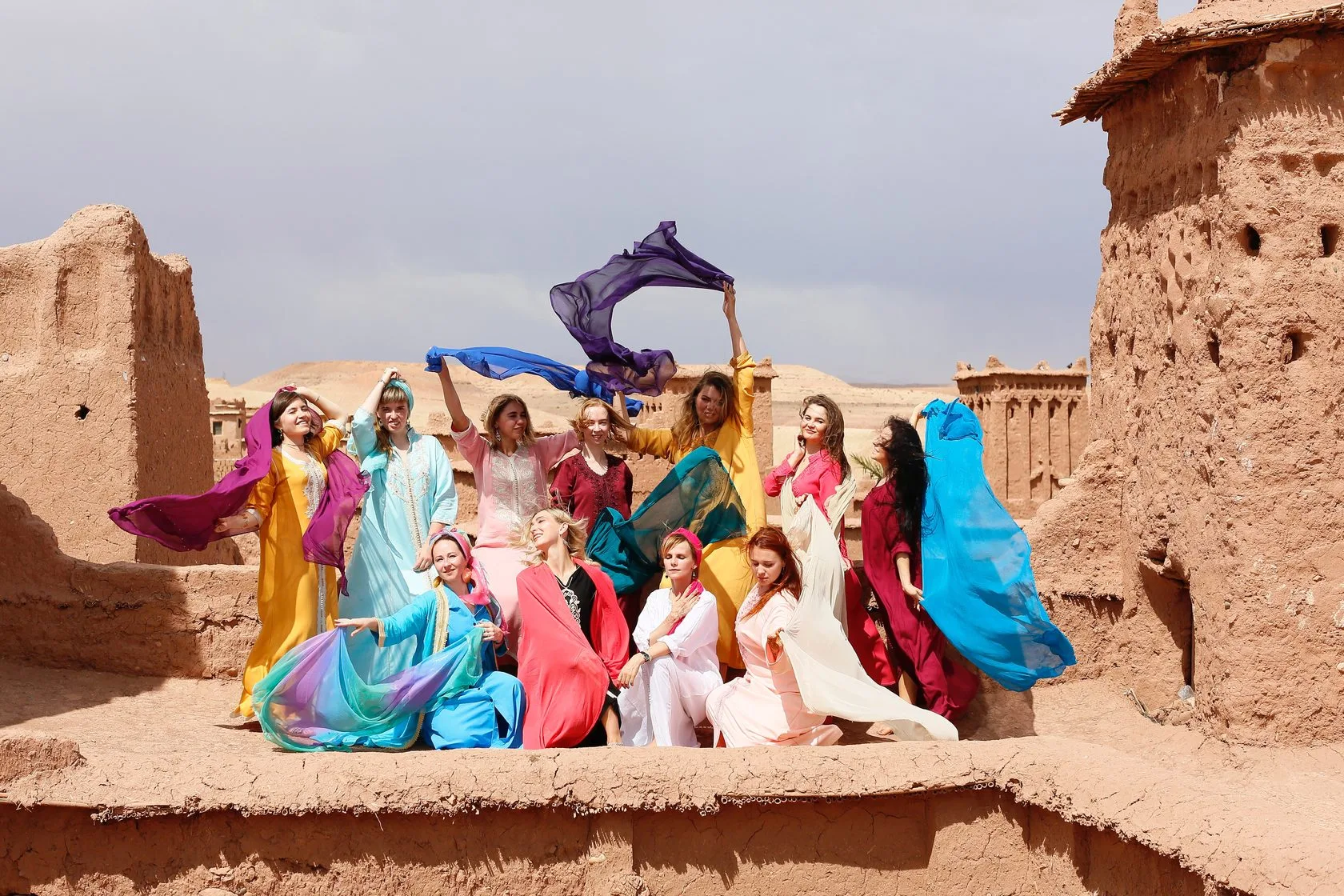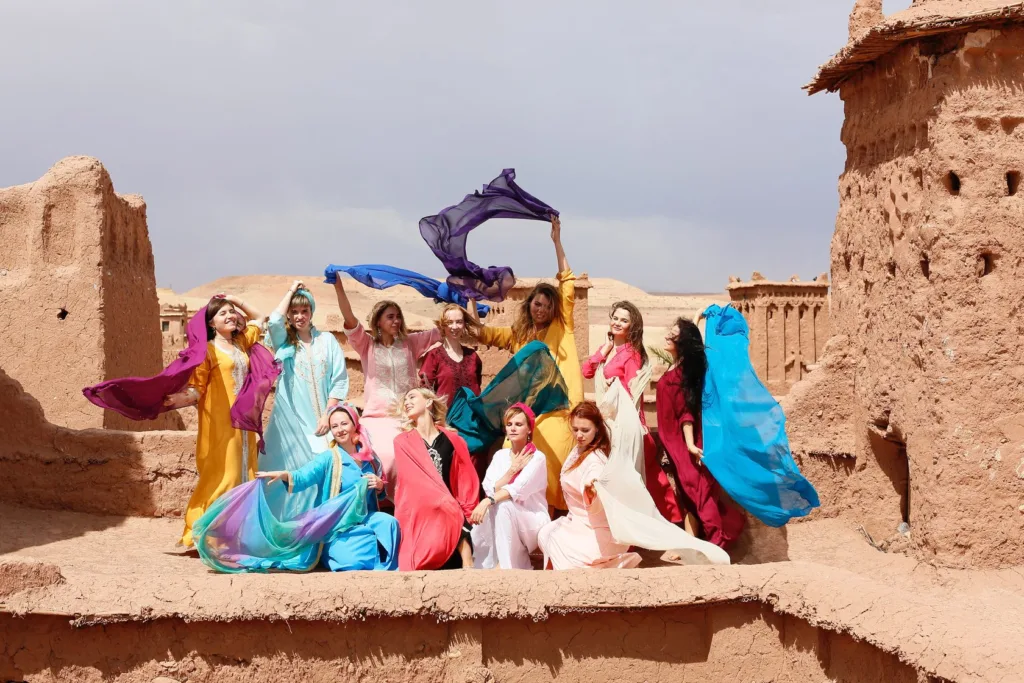 Morocco is a country that boasts a unique blend of African, Arabic, and European influences. With its rich culture, stunning landscapes, and fascinating history, Morocco is a dream destination for any traveler looking for an unforgettable adventure. From the bustling markets of Marrakech to the tranquility of the Sahara Desert, there is something for everyone in this magical country. In this article, we will explore the top destinations and activities in Morocco, as well as some practical tips for planning your trip.
Table of Contents
Introduction
Getting to Morocco
When to Go
Top Destinations

Marrakech
Fes
Casablanca
Chefchaouen
Essaouira
Sahara Desert

Accommodation Options
Transportation
Food and Drink
Activities and Excursions

Camel Trekking
Hammams and Spas
Hiking and Trekking
Surfing
Cultural Tours

Practical Tips

Language
Currency
Safety and Security
Dress Code
Bargaining
Tipping

Conclusion
FAQs
Getting to Morocco
Morocco is easily accessible by air from most major cities around the world. The country has several international airports, including Mohammed V International Airport in Casablanca, Marrakech Menara Airport, and Fes Saiss Airport. There are also several airlines that operate direct flights to Morocco, such as Royal Air Maroc, Ryanair, and EasyJet. If you are coming from Europe, you can also take a ferry from Spain to Morocco.
When to Go
Morocco has a Mediterranean climate, which means it is hot and dry in the summer and mild in the winter. The best time to visit Morocco is during the spring (March to May) and the fall (September to November), when the weather is pleasant and there are fewer crowds. If you want to avoid the heat, it is best to avoid visiting during the summer months (June to August).
Top Destinations
Marrakech
Marrakech is one of Morocco's most popular destinations, known for its bustling souks, stunning gardens, and historic landmarks. The city's main attraction is the Djemaa el Fna square, where you can find a wide variety of food stalls, performers, and vendors selling everything from clothing to jewelry. Other must-see sights in Marrakech include the Bahia Palace, the Koutoubia Mosque, and the Saadian Tombs.
Fes
Fes is another popular destination in Morocco, known for its well-preserved medieval architecture and fascinating history. The city's medina, or old town, is a UNESCO World Heritage Site and is home to several important landmarks, including the Bou Inania Madrasa, the Al-Attarine Madrasa, and the Karaouine Mosque.
Casablanca
Casablanca is Morocco's largest city and is known for its stunning art deco architecture and cosmopolitan vibe. The city's main attraction is the Hassan II Mosque, one of the largest mosques in the world, which sits on a promontory overlooking the Atlantic Ocean. Other notable landmarks in Casablanca include the Art Deco buildings in the downtown area, the Royal Palace, and the Museum of Moroccan Judaism.
Chefchaouen
Chefchaouen is a small town located in the Rif Mountains, known for its blue-washed buildings and stunning views. The town's medina isa maze of narrow streets and alleys lined with shops selling traditional handicrafts, spices, and textiles. Some of the must-see sights in Chefchaouen include the Kasbah Museum, the Ras El Maa waterfall, and the Spanish Mosque, which offers panoramic views of the town and the surrounding mountains.
Essaouira
Essaouira is a charming coastal town known for its vibrant arts scene, beautiful beaches, and historic fortifications. The town's medina is a UNESCO World Heritage Site and is home to several landmarks, including the Skala de la Ville, a sea-facing bastion that offers stunning views of the Atlantic Ocean. Other must-see sights in Essaouira include the Moulay Hassan Square, the Essaouira Citadel, and the Sidi Mohammed Ben Abdallah Museum.
Sahara Desert
No trip to Morocco would be complete without a visit to the Sahara Desert, one of the most stunning and otherworldly landscapes on the planet. There are several ways to explore the desert, from camel treks to 4×4 tours. Some of the must-see sights in the Sahara Desert include the Erg Chebbi dunes, the Todra Gorge, and the Draa Valley.
Accommodation Options
Morocco offers a wide range of accommodation options to suit every budget and travel style. From luxury hotels to budget hostels and traditional riads, there is something for everyone. Riads are traditional Moroccan houses that have been converted into guesthouses, and offer an authentic and immersive experience of Moroccan culture and hospitality.
Transportation
Morocco has a well-developed transportation infrastructure, with a network of highways, trains, and buses connecting the major cities and towns. There are also several domestic airlines that operate flights between the major cities. Taxis are a common mode of transportation within cities, and are generally inexpensive and easy to find.
Food and Drink
Moroccan cuisine is known for its bold flavors and aromatic spices, and is a must-try for any foodie. Some of the most popular dishes in Morocco include tagine, couscous, and harira soup. Mint tea is the national drink of Morocco, and is often served with meals or as a welcoming gesture.
Activities and Excursions
Morocco offers a wide range of activities and excursions to suit every interest and budget. Some of the most popular activities in Morocco include:
Camel Trekking
Camel trekking is a must-do activity in the Sahara Desert, and offers a unique and unforgettable experience of the desert landscape.
Hammams and Spas
Morocco is famous for its hammams and spas, which offer a relaxing and rejuvenating experience.
Hiking and Trekking
Morocco has several stunning hiking and trekking trails, including the High Atlas Mountains and the Toubkal National Park.
Surfing
Morocco has some of the best surf spots in the world, with waves that are suitable for both beginners and experienced surfers.
Cooking Classes
Moroccan cuisine is a highlight of any trip to Morocco, and cooking classes offer a fun and interactive way to learn about the country's culinary traditions.
Cultural Tours
Morocco has a rich cultural heritage, and there are several cultural tours that offer a glimpse into the country's fascinating history and traditions.
Practical Tips
Before you travel to Morocco, it is important to be aware of some practical tips to ensure a safe and enjoyable trip. Some of the most important tips include:
Language
The official languages of Morocco are Arabic and Berber, although French and English are also widely spoken, especially in tourist areas.
Currency
The official currency of Morocco is the Moroccan dirham, which can be exchanged at banks and currency exchange offices throughout the country. It is recommended to carry cash in dirhams, as not all establishments accept credit cards.
Dress Code
Morocco is a predominantly Muslim country, and it is important to respect local customs and traditions. Dress modestly, especially when visiting religious sites and conservative areas.
Safety
Morocco is generally a safe country for travelers, but it is important to take common-sense precautions to avoid pickpocketing and petty theft. Avoid walking alone at night, and be cautious of scams and touts.
Health
Make sure to bring any necessary medications and travel insurance, and consult a doctor before traveling to Morocco. Tap water is not safe to drink, so it is important to stick to bottled water.
Conclusion
Morocco is a fascinating and beautiful country that offers a unique and unforgettable travel experience. From the vibrant markets of Marrakech to the tranquil beaches of Essaouira and the otherworldly landscapes of the Sahara Desert, there is something for every type of traveler. With its rich history, culture, and cuisine, Morocco is a must-visit destination for anyone looking for a truly immersive travel experience.
FAQs